We want to give everyone the opportunity to be themselves, to express themselves and wear the colors that best represent them and make them stand out to everyone.
And this, with the will and determination to become number 1 in the world while guaranteeing the best prices and the best service to our customers.
Contact us
We are Netenders.
From a single e-commerce platform, to a whole ecosystem of specialised websites.

2018
NEEDEN CORP.
NEEDEN.COM INC.



2022
NETENDERS ITALY SRL
P.P. ALMEVERE BV
We are diversity.
We are a company where everyone is free to be themselves and where improvement and constant evolution is in our DNA. Check our latest job offers and seize the opportunity to join the team.
Check out our jobs
We're always looking for great people to join our team
If you are passionate and embrace change and innovation just as we are, take a look at the job opportunities at Netenders.
Check out our jobs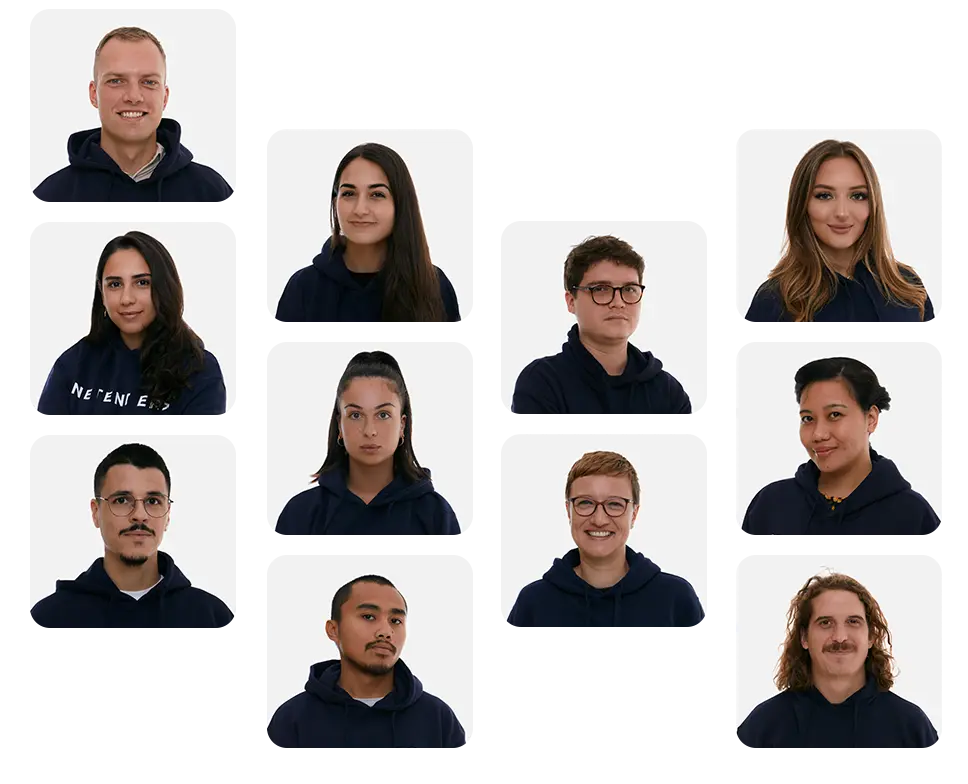 Consumer experience
Our customers are at the heart of our strategy and we are constantly improving their shopping experience. Today, we have over 2 million active customers in 22 countries.
Explore our marketplaces
Label brands
Keen to develop and improve its business model towards a more sustainable business, and to cut out the middlemen.
Explore our brands
Grow with us
Becoming the number one worldwide by offering an adapted experience to our customers and creating a strong brand awareness.
Explore Investors